Event Phone: (702) 290-4266
SPONSORSHIP and PLAYER INFORMATION
Bear Down Arizona!!!!
The 2021 TIU Spring Shootout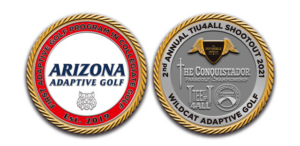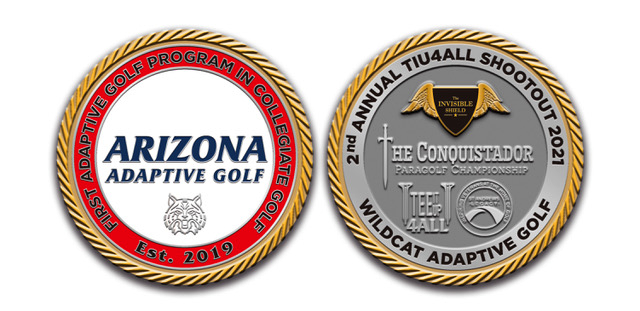 Hosted by Robert Rowlings and Omni Tucson National Resort
Presented by the Richard and Connie Luebke Family
Produced by TIU4ALL
Omni Tucson National Resort
April 19, 2021
Bring your "A" game and get involved in one of the most unique golf events ever to hit Tucson.
The 2nd annual TeeItUp Spring Shootout will take place on April 19, 2021 with a 1:00 pm shotgun at the Omni Tucson National Resort in Tucson, AZ.  This year's event will feature some of the finest adaptive golfers in the nation participating in a "tournament within a tournament" for some unbelievable prizes.  This year's event will benefit the University of Arizona's Adaptive Athletics program and the Adaptive golf team, the first in US Collegiate sports, all of whom will be participating in the tournament and who will be paired with able bodied golfers.  There are many new facets to this year's tournament…take a look, this is going to be GREAT!!!!
Player and Sponsor Registration
We're sorry, but all tickets sales have ended because the event is expired.
Hole in One Contests
New to this year's benefit will be not 1, not 2,  but 4 Hole In One competitions with some of the most awesome prizes ever…all included in your entry fee!
Pebble Beach Golf Vacation for Two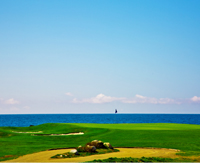 Be whisked away to fabulous Pebble Beach. Home to the most famous golf course in the U.S.A., Pebble Beach is sure to please any golfer. This package for two includes accommodations for four (4) nights at the Lodge at Pebble Beach, and rounds of golf at Pebble Beach, Spyglass Hill and Spanish Bay. Airfare included too.  Estimated prize value:  $10,000.00
Omeo is a Lifechanger
This personal mobility device lets you change the way you lead your life; its unique balance-based movement technology allows you to interact with the world around you in a revolutionary new way.  Around the home and in the office, the Omeo's hands-free operation makes daily living easier, it's 0-degree turning circle and compact design allow you to navigate even the tightest of spaces.
When you are out and about on an Omeo you will discover there's a whole new world to explore.  In the city, the Omeo allows you to move at speed and with confidence. With a range of up to 50km's, the Omeo is perfect for those busy days.
Off the tarmac and with a quick change to the Off-Road Kit, the Omeo gives you unrivalled all-terrain capability, making the previously unimaginable accessible.  The winner of major innovation awards, Omeo has changed mobility with intelligent design.  The Omeo is now available in New Zealand, Australia, UK, Europe, Scandinavia, USA and Canada.  Estimated value: $20,000.00
$25,000 in Cash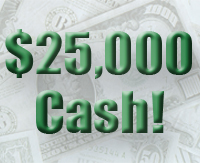 This package awards a lucky golfer(s) with $12,500 cash and $12,500 contribution to the UArizona Adaptive Sports Program in your name! This prize package is sure to be a crowd pleaser by rewarding the golfer(s) while also contributing to a great cause!  Estimated prize value:  $12,500.00
The Big Clicker
Thanks to the unending support of Mr. Jim Click, we will be having a hole in one contests featuring one of the best selling vehicles in it's category, the Jeep Rubicon.  The hole for this prize will be selected and announced prior to the shotgun start on the tournament day.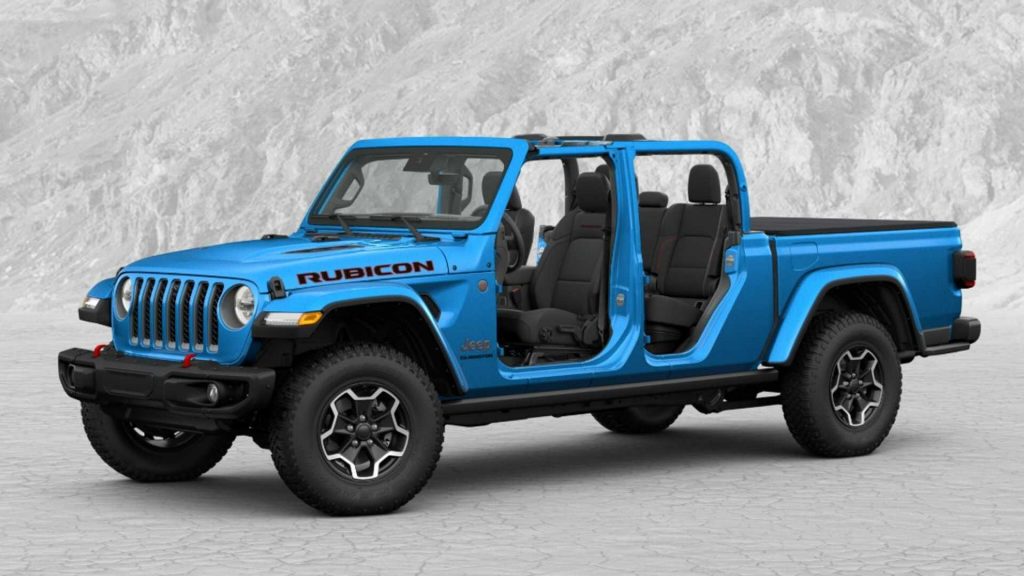 Post Round Reception and Awards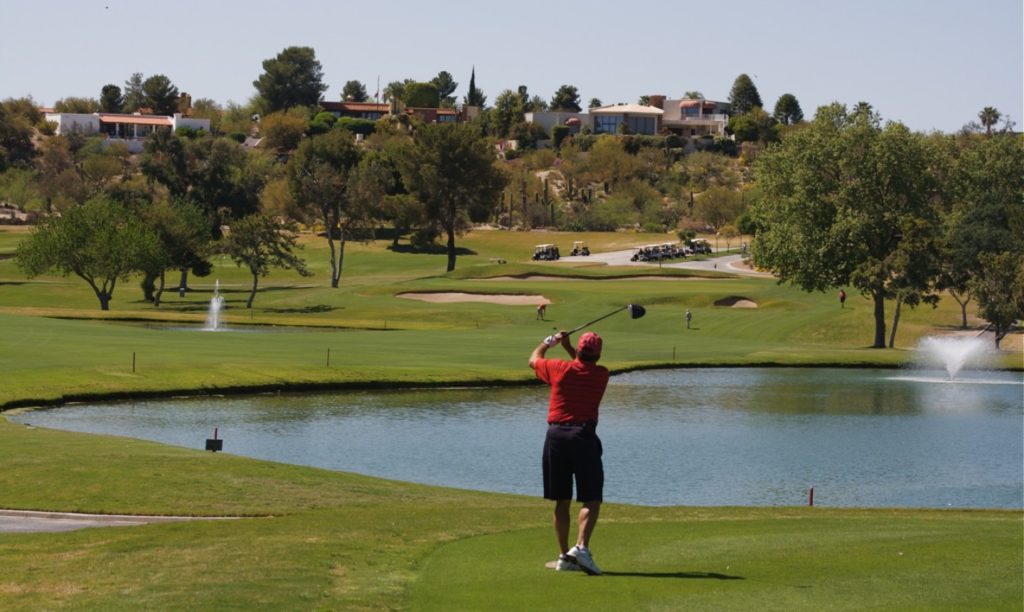 Our post round event is going to be the tried and true, Wildcat Showdown!  Nobody does it better than the 'Cats!  The event will be hosted by Omni Tucson National.  Every participant in the Tournament will receive a complimentary ticket to the event and we will make available additional tickets if you want to bring family/friends.  Pricing and availability of additional tickets for the Tailgate can be found in the registration form at the top of the page.
Come out to make a difference and play with those who are "walking" the walk!!!!  This will be the most unbelievable experience you've ever had on the golf course…guaranteed!!!
Our Sponsors for 2021
Sponsor Carousel coming soon
About UArizona Adaptive Athletics
The largest and most successful collegiate-based program in the country, the University of Arizona Adaptive Athletics Program houses seven competitive teams as well as an adaptive fitness center. We believe in the power of sport to create an inroad to higher education and support the success of student athletes by providing community, accountability and academic resources.
Learn more at https://drc.arizona.edu/athletics.
2021 TIU Spring Shootout


April 19, 2021




1:00 pm - 5:00 pm
We're sorry, but all tickets sales have ended because the event is expired.
Private Facility , Resort Facility
Venue Phone: (520) 297-2271
Venue Website: https://www.tucsonnational.com
Address:
2727 WEST CLUB DRIVE
,
TUCSON
,
Arizona
,
85742
,
United States
Description:

Nestled in the foothills of the Santa Catalina Mountains, the Omni Tucson National Resort has been the home to countless PGA Tour and NCAA events currently including the Cologuard Classic – A PGA Tour Champions Event.
---
Selected as one of Golf Digest's "75 Best Golf Resorts in North America" and a Conde' Nast Silver award winner, this magnificent destination retreat boasts two distinctly different 18 hole courses. You will also find excellent long and short game practice areas just steps from the well appointed Golf Shop.
With an award-winning resort spa, two championship golf courses, 128 oversized guest rooms, and amazing cuisine, our resort is sure to take your breath away.