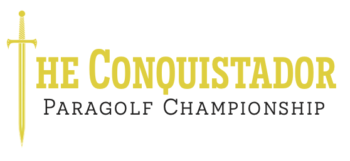 Hello, everyone….it's update time again!!!!! Well, after the great blizzard of 2021 last night (yup, we get snow in Tucson one or two days a year) with a record breaking 1.5″ of snow when we got up this morning, we felt it was time for a quick update on the Conquistador and the TIU Shootout.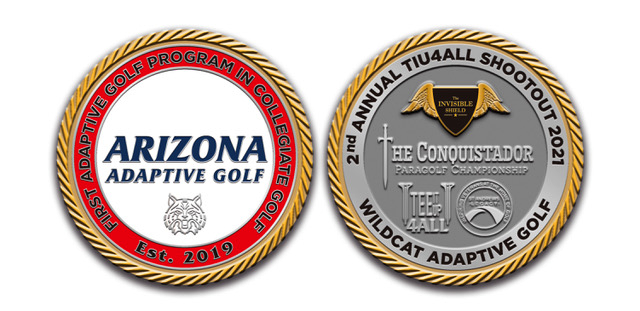 On the Shootout on 4/19, we are officially sold out with 144 registrants and 13 on the waitlist. The response for this year's benefit for UArizona Adaptive Athletics has been just ground breaking. Many of our local and regional sponsors have stepped up to the plate and we are on track to raise four times more than we did in the last one in 2019 (2020 was cancelled for obvious reasons). After extremely generous donations by Mr. Robert Rowlings and Omni Hotels, the Dick Luebke Family, and Jim Click (our champion), we moved the event to Tucson National (same course as the Champions Cologuard Classic) and are expecting a really great event with some awesome golf.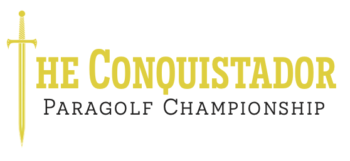 On the Conquistador on 4/20, we're getting a great response for this initial adaptive major event. As of today, we still have about 40 spots still open and we're also adding daily to our sponsors roster.

Due to COVID restrictions, Casino del Sol (our host hotel) has banned all large gatherings and catering events until late May. Therefore ( as many of you are aware) we have moved our player reception and awards event to an offsite location (Trak Tucson, a working equestrian center in the Tucson city limits) for a unique experience while still maintaining the protocols necessary for current times.  FireTruck Brewery, will be catering both events. We'll have live music at the player reception and some special guests for the awards event.
On hotels, Casino del Sol is close to selling out our reserved room blocks, so if you wish to stay on property, you need to reserve today. To get our guaranteed rate, you need to call the resort (do not use the website) and reference the Conquistador tournament. We still have plenty of rooms available at the Doubletree located at the Tucson Airport (15 min away). Be aware that there is no shuttle service from the Airport to Casino del Sol, so your alternatives are Uber ($22) or car rental (actually rentals are pretty cheap here in Tucson). All of the food venues at the Casino will be open and operating normally (all twelve of them!).On the tournament, we will be making the decision soon on the tees that will be used and which classifications will being teeing off from respective tees. For all of you who wish to maintain your World Rankings, if EDGA gets us approved in time, we will submit scores accordingly (Premier and Challenge). Everyone's scores will also be submitted to USAGR as well. We will be announcing beneficiaries for the event within the next two weeks.
On a couple of housekeeping issues, if you don't remember submitting your wearable sizes during registration, we will be posting an online form (this weekend) to fill out so we can make sure you get your Swag!!!

SoloRider has been kind enough to allow us to use four demo carts for our event and we will be hauling them up to Mesa for Jason's event. We have an additional two here in Tucson as of today. Based on what we know today, we still have two available for our event and I'm sure Jason can update you on the USDGA event in Mesa. Also, if any of you have special dietary needs, make sure you notify us at least two weeks before the event so we can accommodate you.
Finally, we will be utilizing a "touchless" scoring process this year with Golf Status. Both iOS and Android versions are available for free in your respective app store.
That's about it until next week. Remember to tell all your contacts about the event and let's get this sold out!! Appreciate all of you.
Jon – jon@TIU4ALL.org