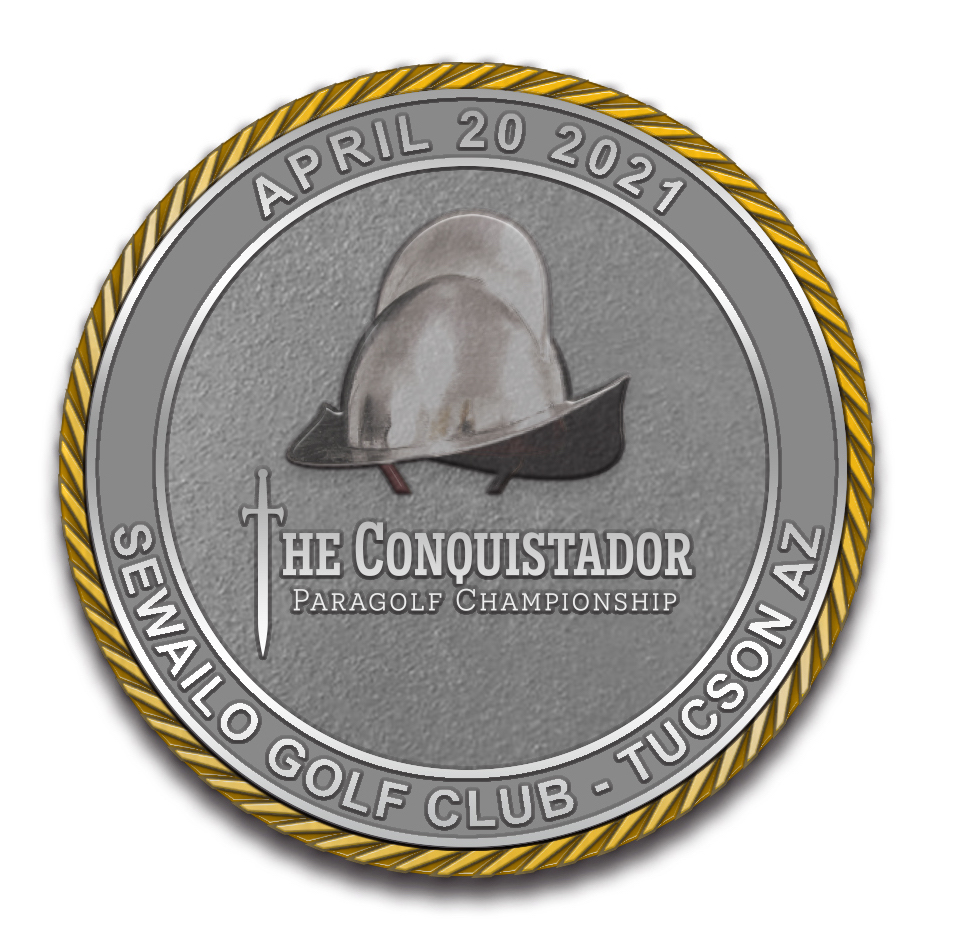 It's been a great week, with getting the "Band" back together again. It was a genuine pleasure seeing everyone after an arguably rough year with no tournaments.
Sewailo has been a tough track but fair. Of course, the wind did us no favors!!! That being said, the weather has been perfect and the camaraderie even more so. As you are all aware, we ran into some speed bumps coming into the event, but nothing that can't be overcome with faith!
After today's final round, we will hold the awards ceremony outside the golf house. We will be making trophy presentations to the aggregate divisions as well as the overall low gross and runner-up. We will have some additional announcements prior to the ceremony.
Here are the standings after two rounds of the Conquistador Paragolf Championships
| | | | | |
| --- | --- | --- | --- | --- |
| | | Rd1 | Rd2 | Overall |
| Brenden | Ryan | 76 | 75 | 151 |
| Walden | Robert | 81 | 77 | 158 |
| Williamson | Jesse | 78 | 80 | 158 |
| Madsen | Michael | 76 | 83 | 159 |
| Tankersley | Josh | 74 | 85 | 159 |
| Snyder | Jonathan | 80 | 82 | 162 |
| Ramin | Tracy | 81 | 82 | 163 |
| Biser | Vince | 84 | 80 | 164 |
| Bell | John | 84 | 85 | 169 |
| Fryar | Billy | 84 | 86 | 170 |
| Acosta | Daniel | 86 | 85 | 171 |
| Hollingsworth | Greg | 86 | 87 | 173 |
| Celano | Larry | 86 | 87 | 173 |
| Miller | Justin | 84 | 92 | 176 |
| Rossiello | Samuel | 94 | 83 | 177 |
| Holland | Kevin | 87 | 96 | 183 |
| Aughtry | Scott | 94 | 92 | 186 |
| Faircloth | Jason | 94 | 96 | 190 |
| Kimmel | Nick | 86 | 105 | 191 |
| Valero | Patti | 94 | 102 | 196 |
| Bell | Bobby | 96 | 100 | 196 |
| Regier | David | 93 | 106 | 199 |
| Hakenen | Peter | 100 | 102 | 202 |
| Guzman | Chad | 102 | 103 | 205 |
| Aldrich | Dan | 94 | 112 | 206 |
| Mathur | Prav | 109 | 102 | 211 |
| Osborne | Chris | 109 | 105 | 214 |
| Smith | Deborah | 113 | 103 | 216 |
| O'Brien | Steve | 110 | 110 | 220 |
| Collins | Sean | 123 | 106 | 229 |
| Schmidt | Chris | 119 | 116 | 235 |
| Mathis | William | 148 | 121 | 269 |
Women's Flight
Patti Valero
G1
Deborah Smith
G1
G1 Flight
Chris Osborne
G1
Bobby Bell
G1
Ryan Brenden
G1
Greg Hollingsworth
G1
John Bell
G1
G2/G3Flight
Michael Madsen
G2
Tracy Ramin
G2
David Regier
G2
Samuel Rossiello
G3
Jesse Williamson
G3
Josh Tankersley
G3
G4 Flight
Daniel Aldrich
G4
Nick Kimmel
G4
Prav Mathur
G4
G5 Flight
Robert Walden
G5
Jonathan Snyder
G5
Peter Hakenen
G5
G8 Flight
Danny Acosta
G8
Jason Faircloth
G8
Vince Biser
G8
Kevin Holland
G8
Seated
Larry Celano
G9
Billy Fryar
G9
Sean Collins
G9
Justin Miller
G9
Chad Guzman
G9
Steve O'Brien
G10
Sight Impaired
Chris Schmidt
G12
William Mathis
G12
Scott Aughtry
G13
Associate
Mike Valero
NA