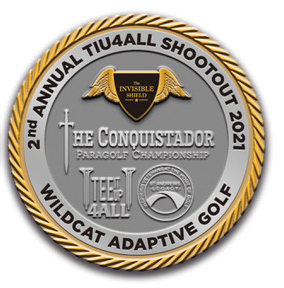 Well folks, we're finally here!!! We have to admit that planning a tournament during this whole Covid thing has not been the easiest thing we've ever done, but all in all, we're pretty pleased with the way things have turned out.
Sewailo Golf Club is in pristine shape having hosted a Symetra Tour event this week. We've got some of the best greens you've seen! Weather is going to be perfect, high 70's/low 80's all week!!
We ask that each and everyone of you read the Casino del Sol safety page for the latest on the COVID protocols currently in place. (https://www.casinodelsol.com/your-safety-matters).
Schedules
We have made a couple of changes to the schedule for the tournament. First, we have changed the shotgun start of all rounds to 8:00 am in the morning (to make sure the weather doesn't affect your visit!). We ask that everyone be in their carts and be ready to get out on the course by 7:45 am for each round. On Tuesday, we will open registration at 5:30 am at the Sewailo Clubhouse. The range will be open at 6:00 am every day.
The Player reception at Traks Tucson will begin promptly at 6 pm on Tuesday evening and will conclude by 9 pm to ensure everyone gets a good night's sleep. Wednesday night is an open evening.
One hiccup in the overall schedule. We were expecting Casino del Sol to lift the ban on large F&B gatherings by April 15th. We were informed this morning, that it will stay in effect until the middle of May at the earliest. Therefore, the awards ceremony will take place outdoors next to the clubhouse as soon as we can get scores posted. We are currently working on options for the awards banquet and will advise everyone by this weekend, what the plan of attack will be. As the Casino is a Tribal property, we really don't have a lot of leverage at this time. We're working hard on a solution to this issue as quickly as we can.
We will strive to keep everyone informed throughout the week and ask that you all share this post with anyone who is playing in the event. We will be sending out text, email and social media posts through the weekend.